Post on 2023-09-22
MediWorks @ 2023 ESCRS|See the Details, Reveals the Difference
41ST CONGRESS OF THE ESCRS concluded in Vienna. Held from September 8-12, over 10,000 surgeons, healthcare professionals,
and industry members attended 2023 European Society of Cataract and Refractive Surgeons (ESCRS) congress in Vienna.
This congress offers a unique platform for discussion and learning which ensures cutting-edged technology
and advanced ophthalmic treatments are shared by ophthalmologists all over Europe and beyond.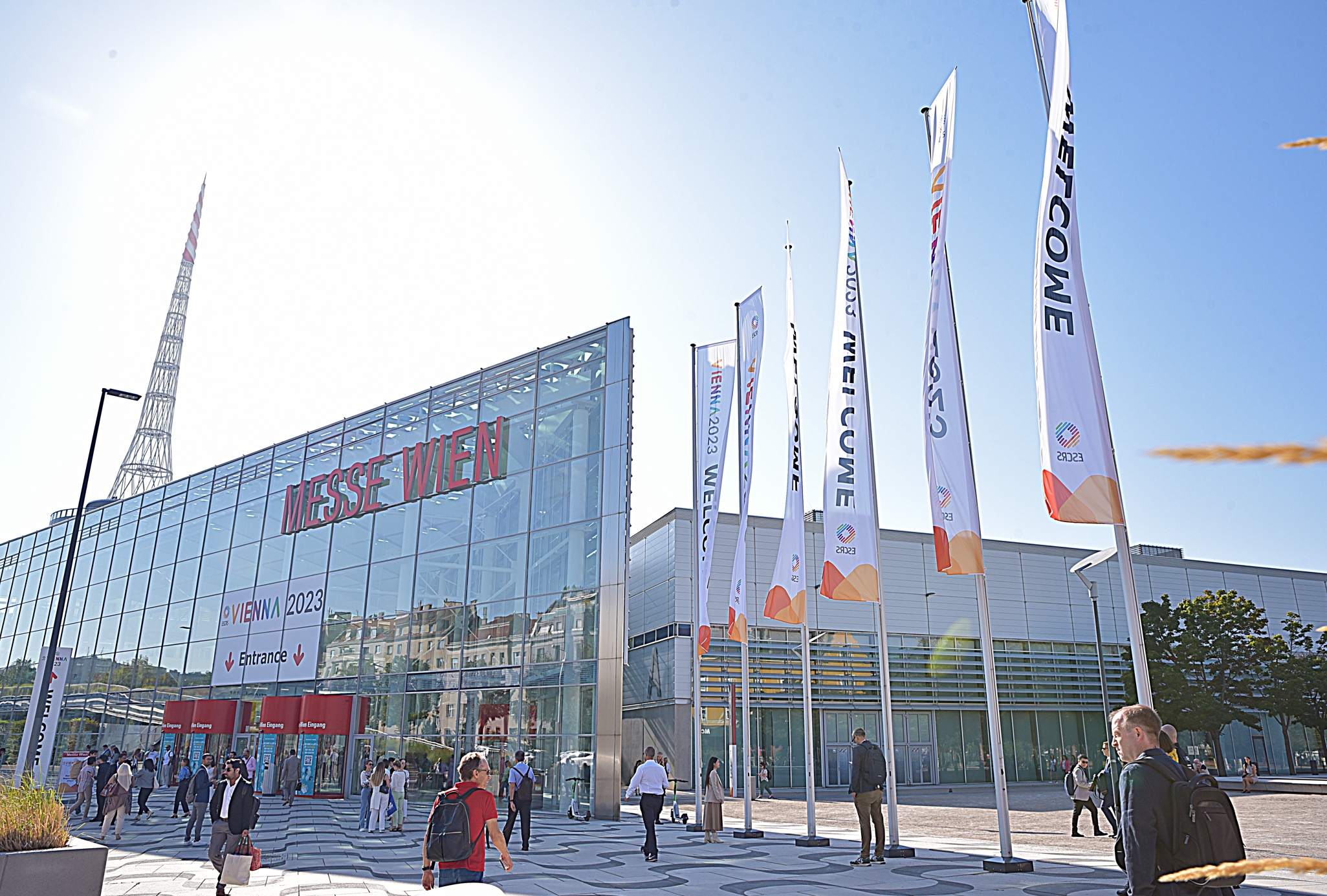 MediWorks presented comprehensive ophthalmic solutions which posed as an attraction stop for all the ESCRS participants.
Our featured new and eye-catching product Ophthalmic Surgical Microscope SM621 received highly praised during this congress.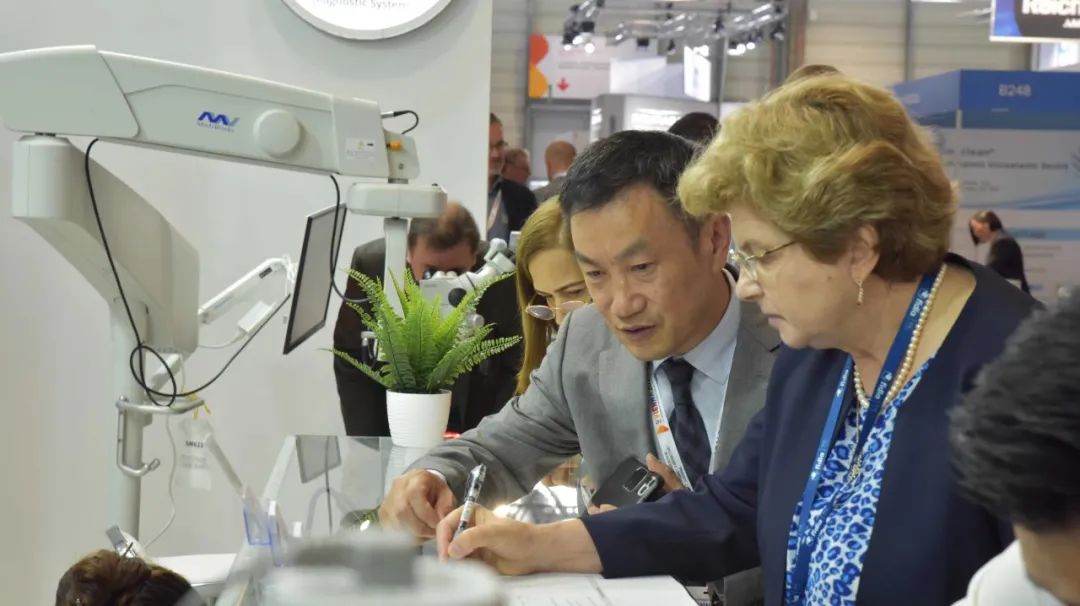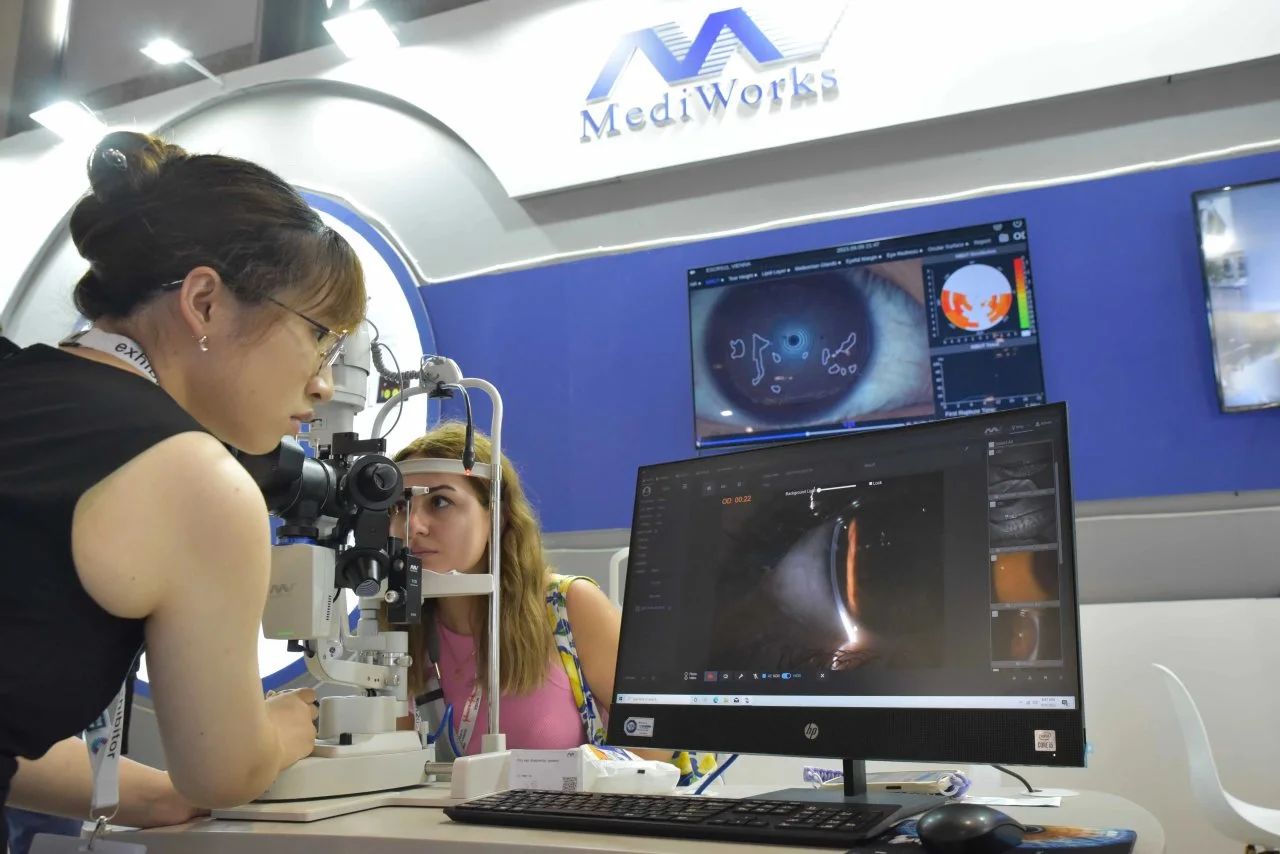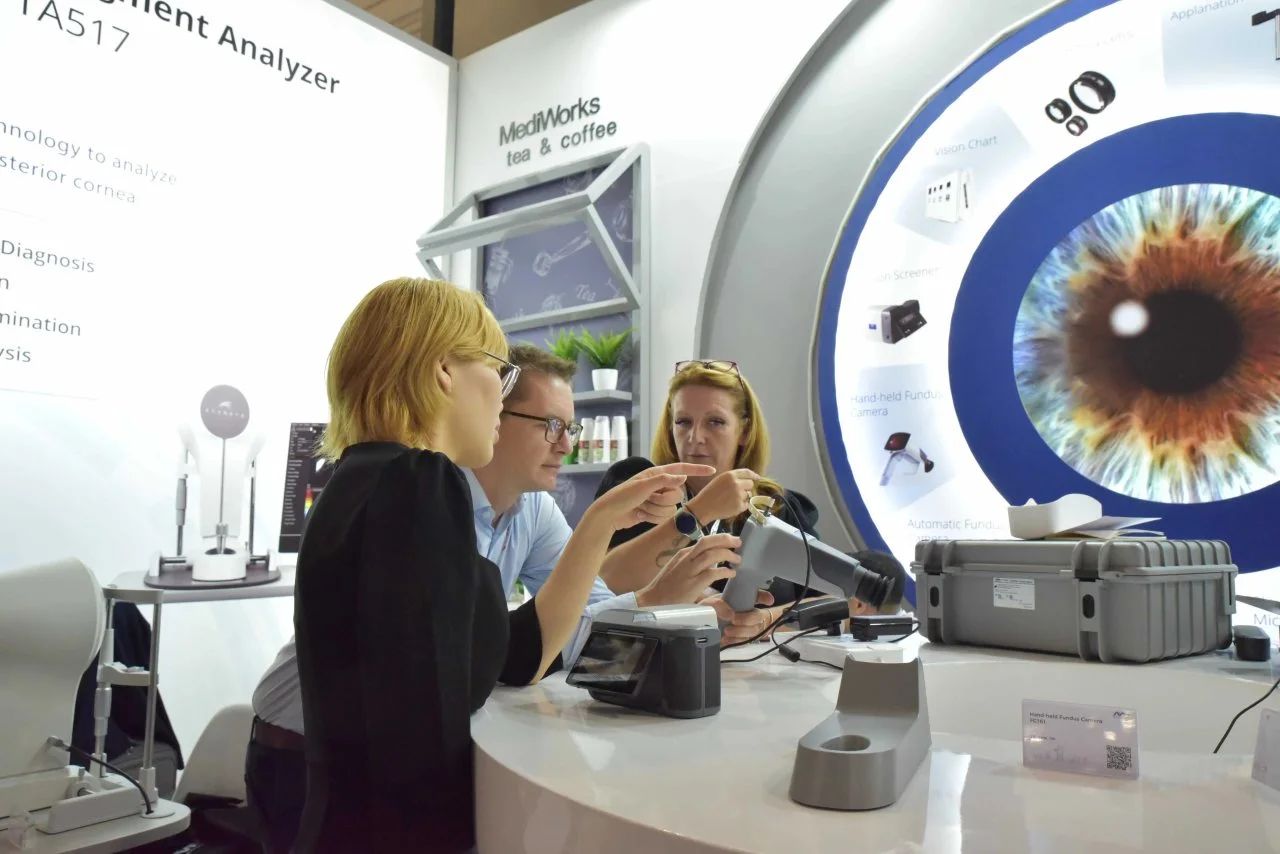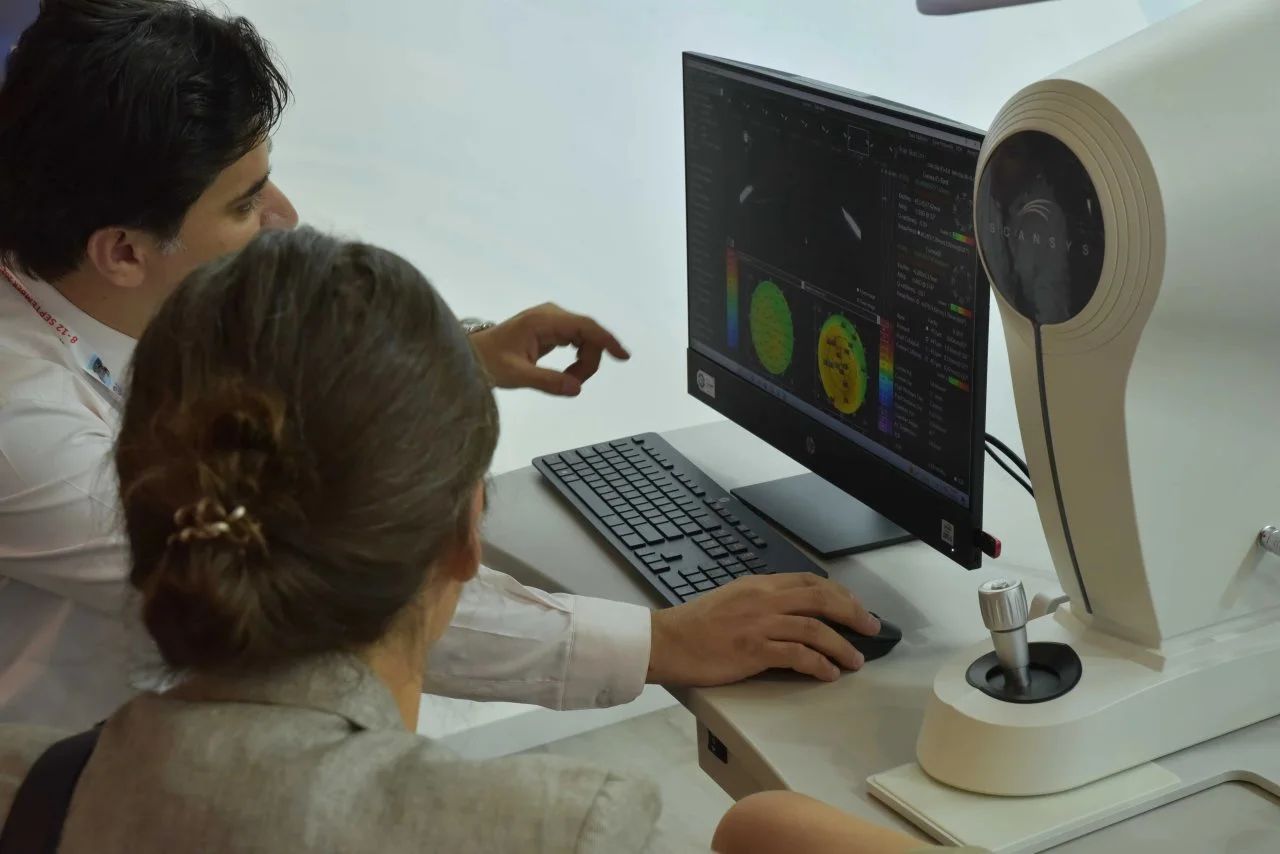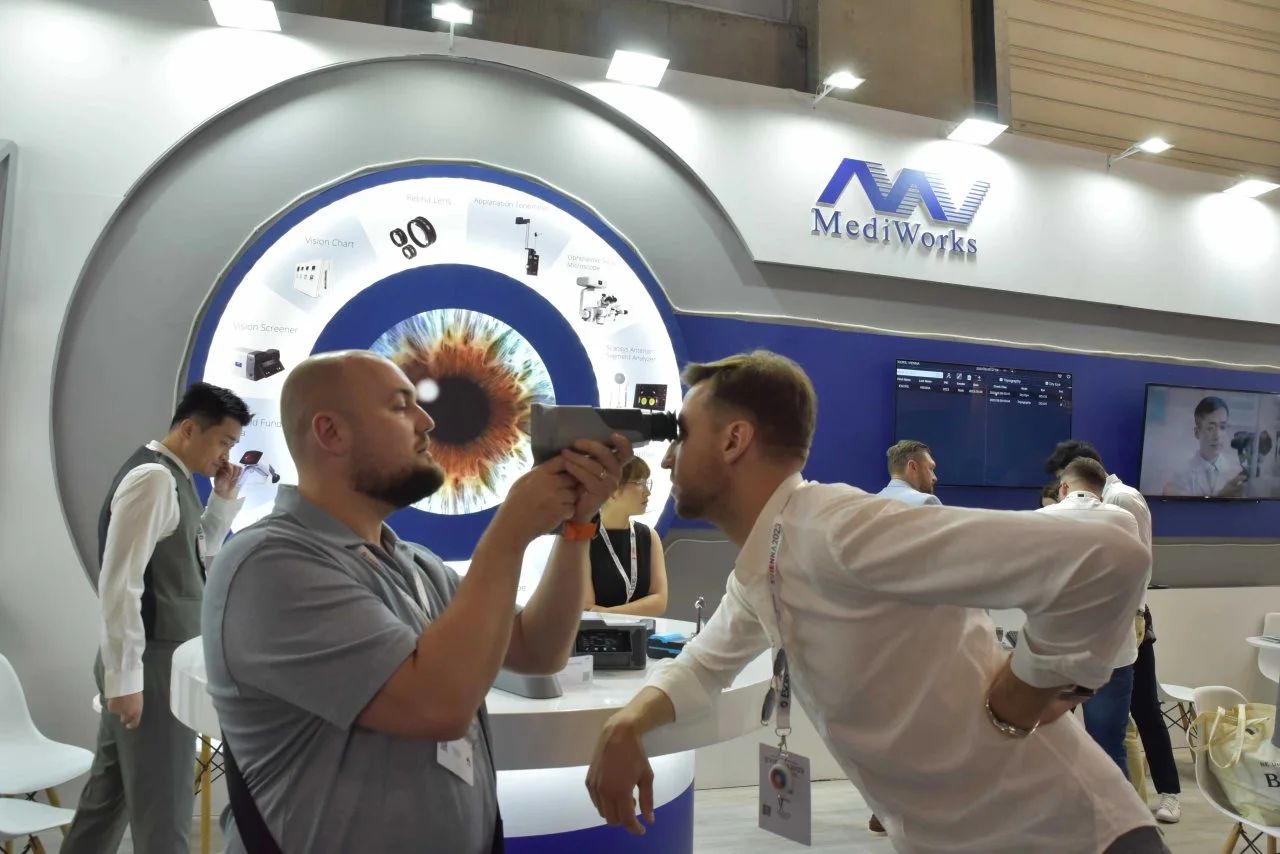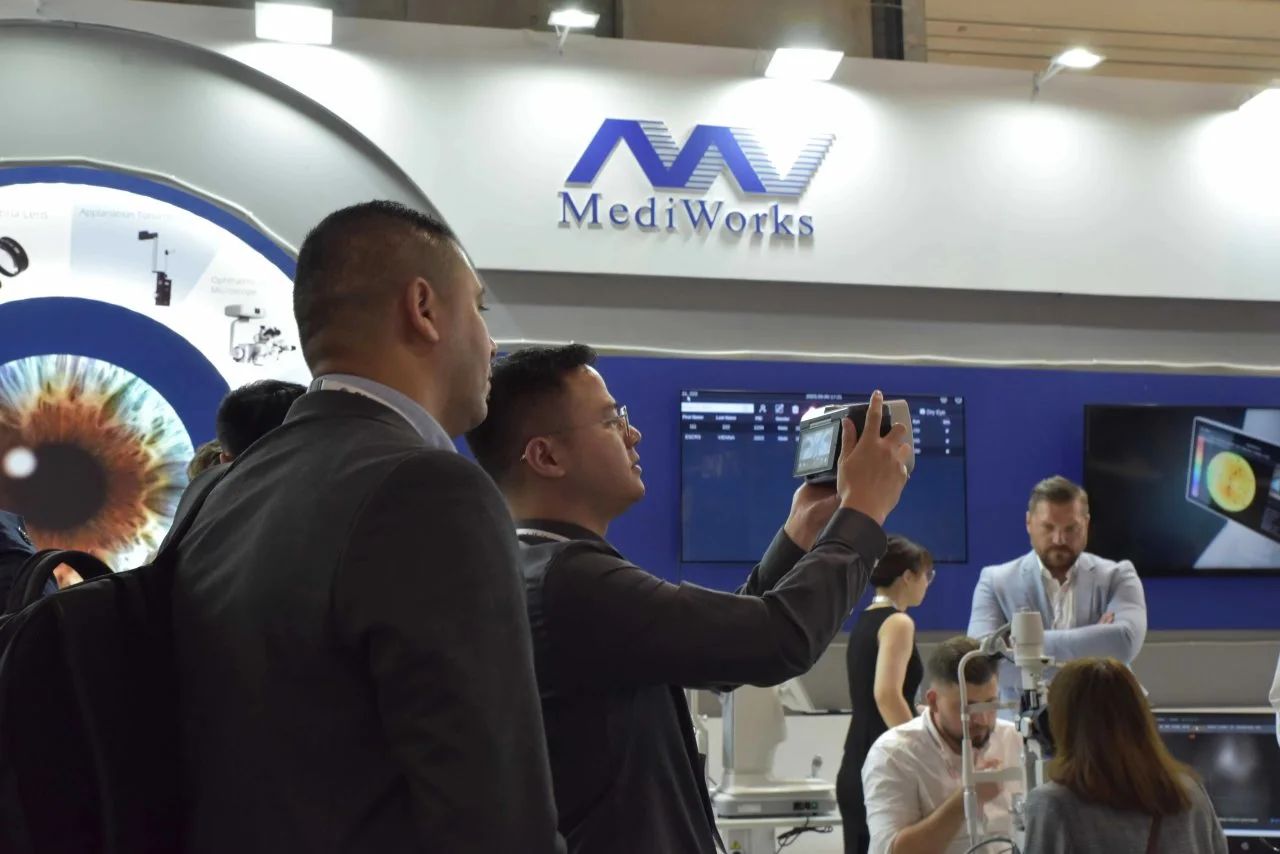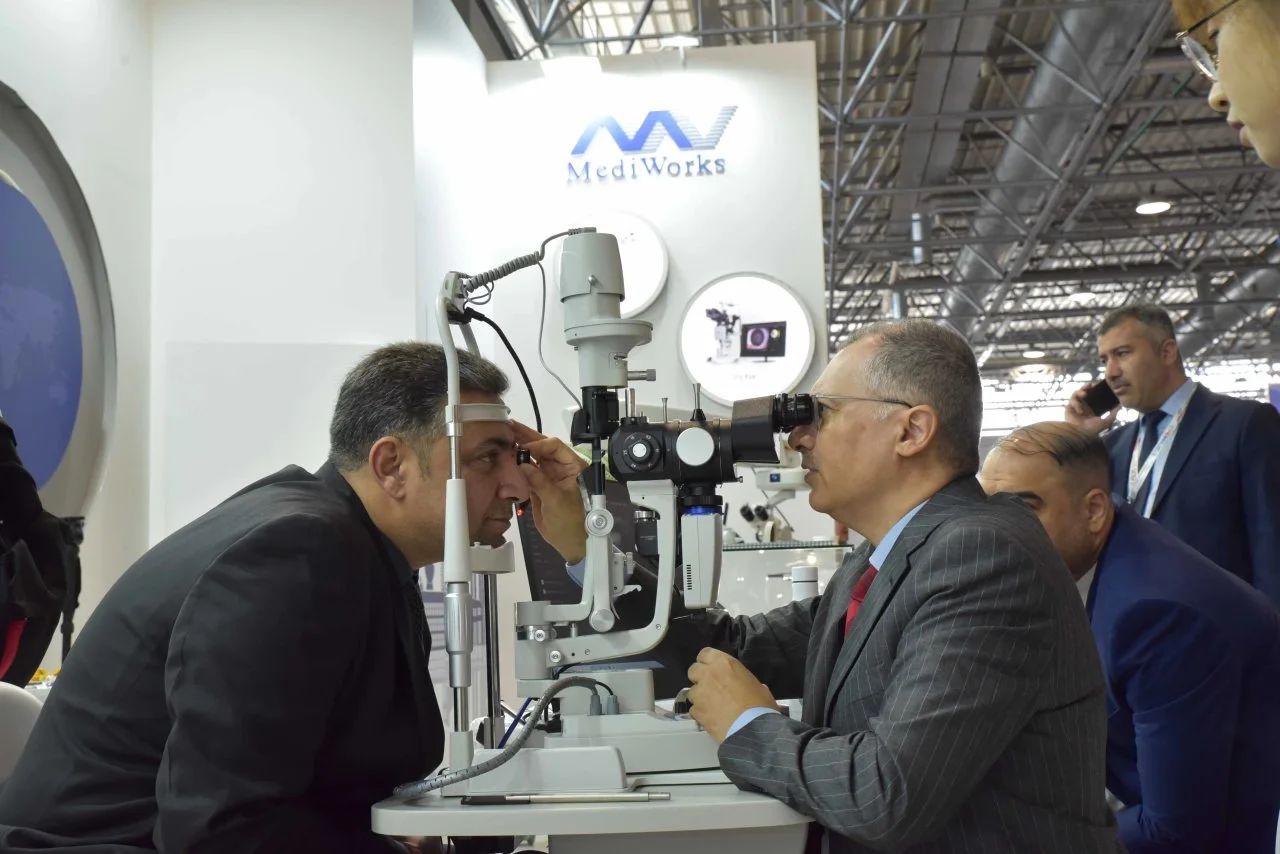 Stay With MediWorks
Kicking off ESCRS in style, we offered our partners a wonderful exhibition experience, by demonstrating and hands-on practicing,
we created a closer opportunities for them to explore and realize the precision and innovation of MediWorks.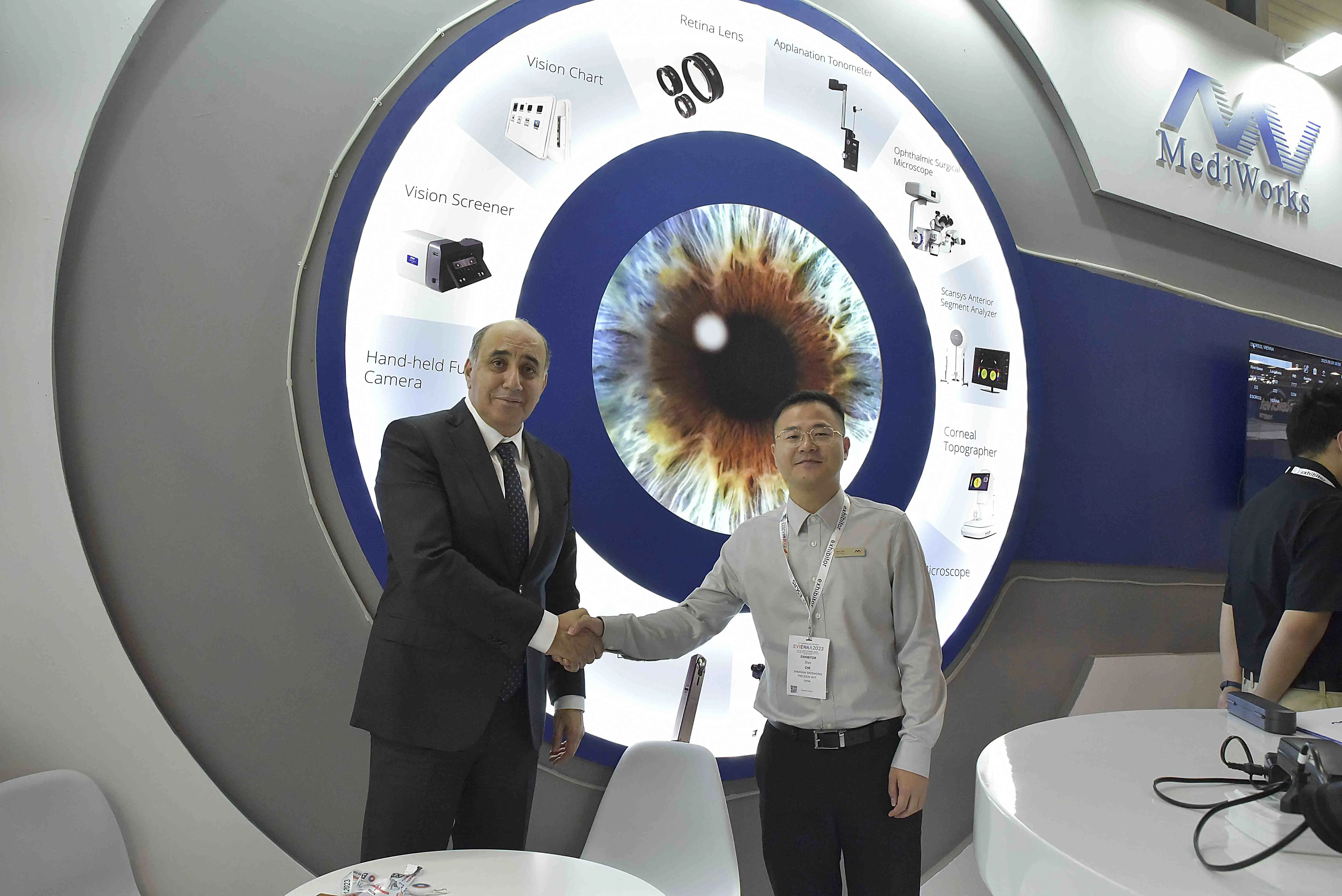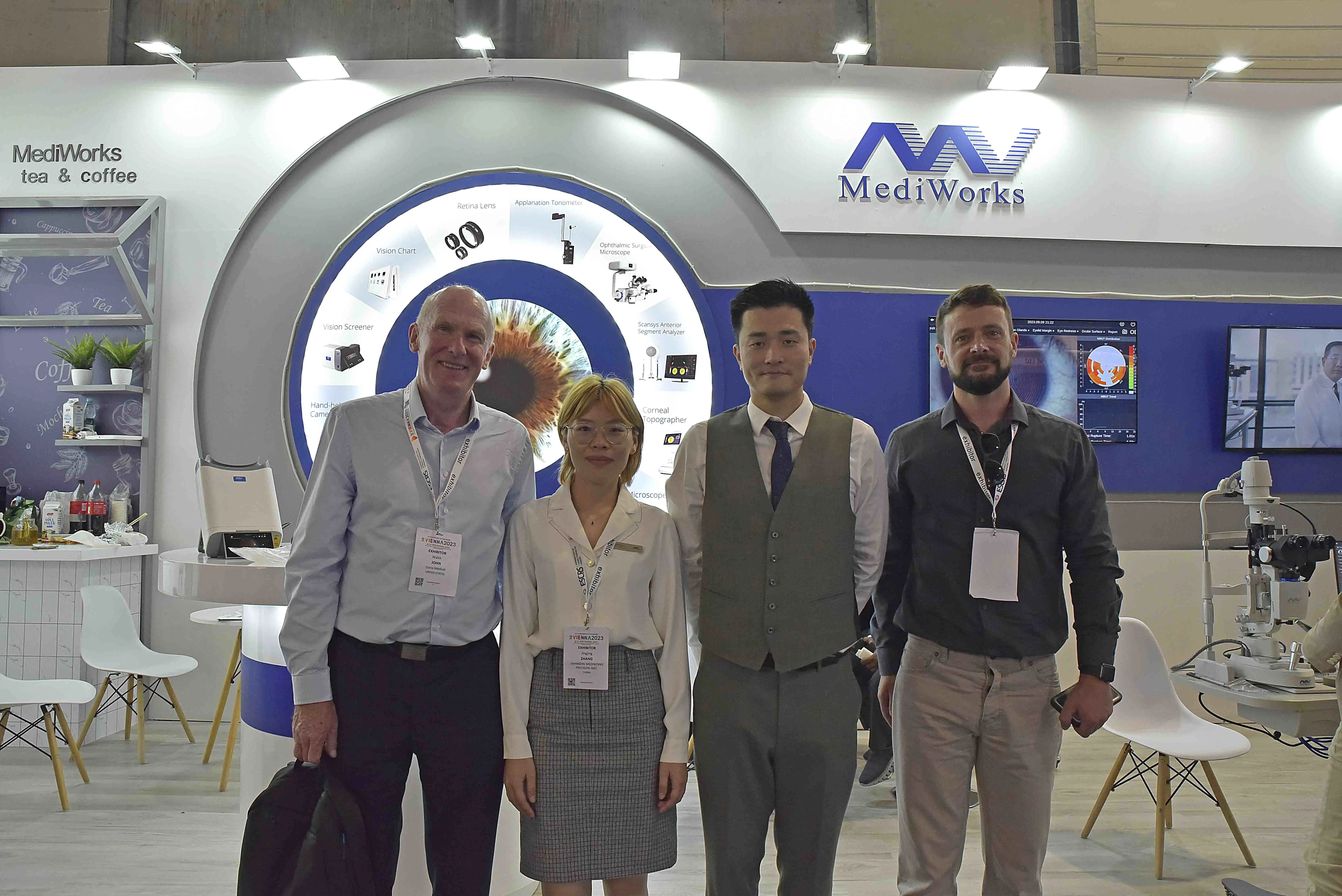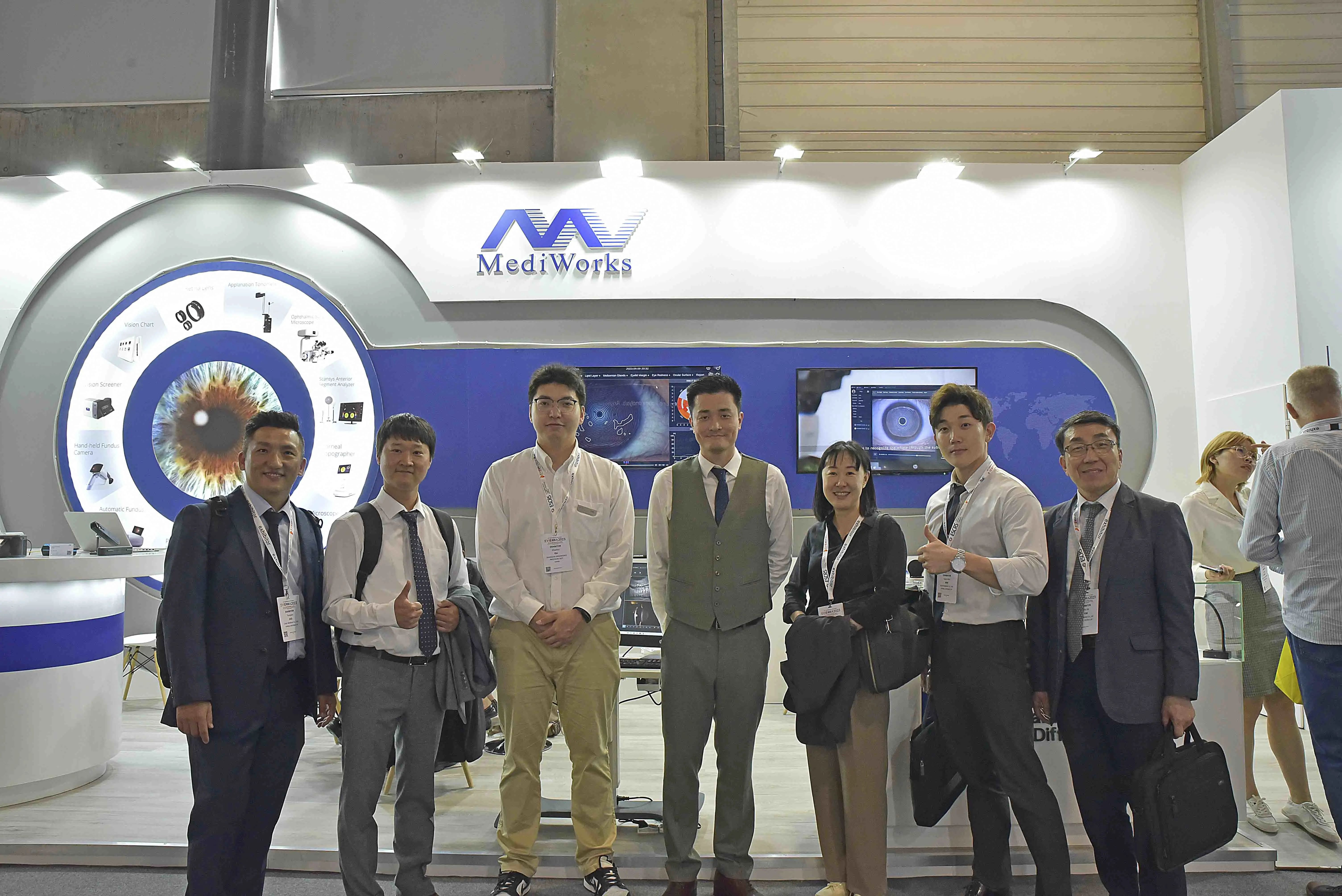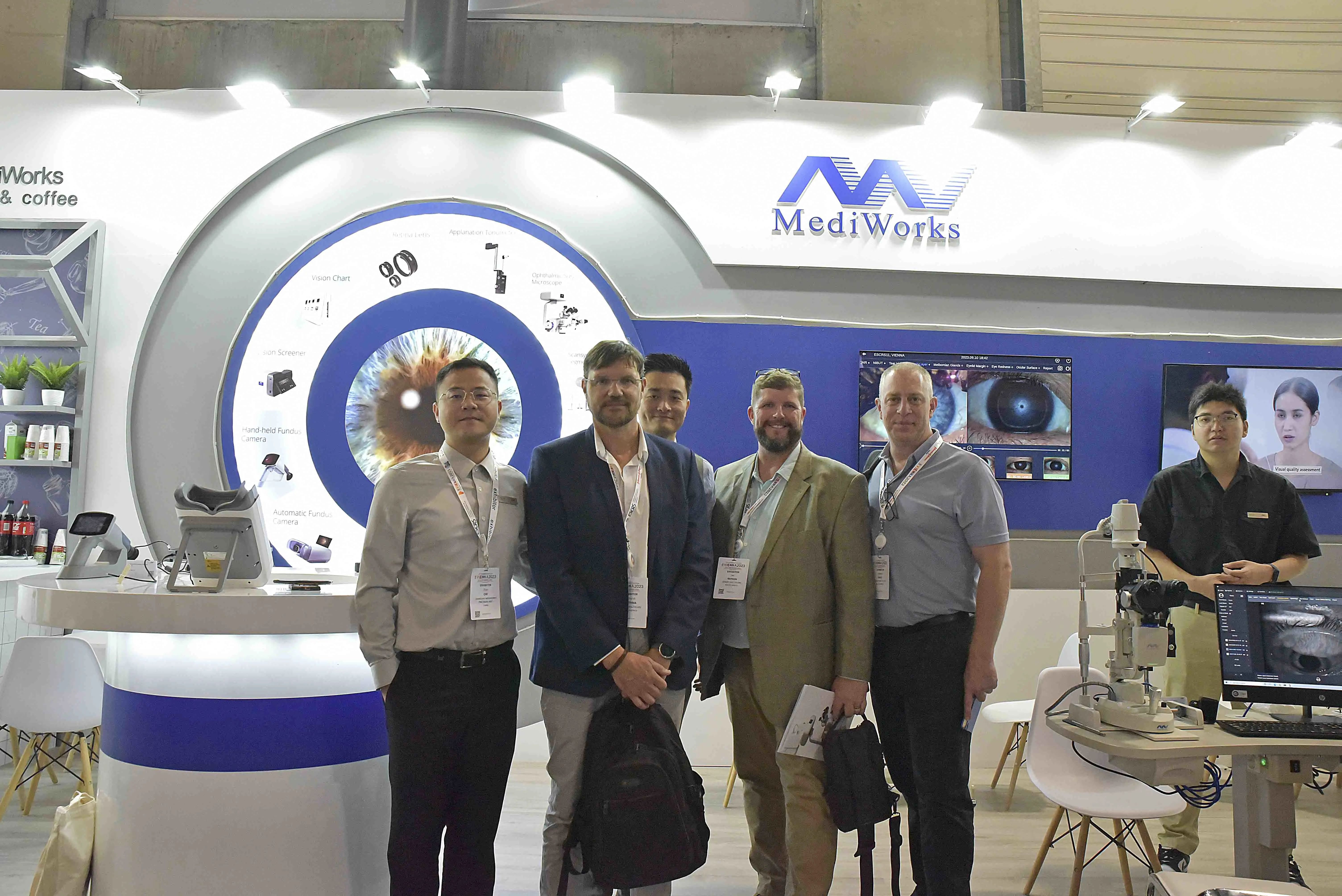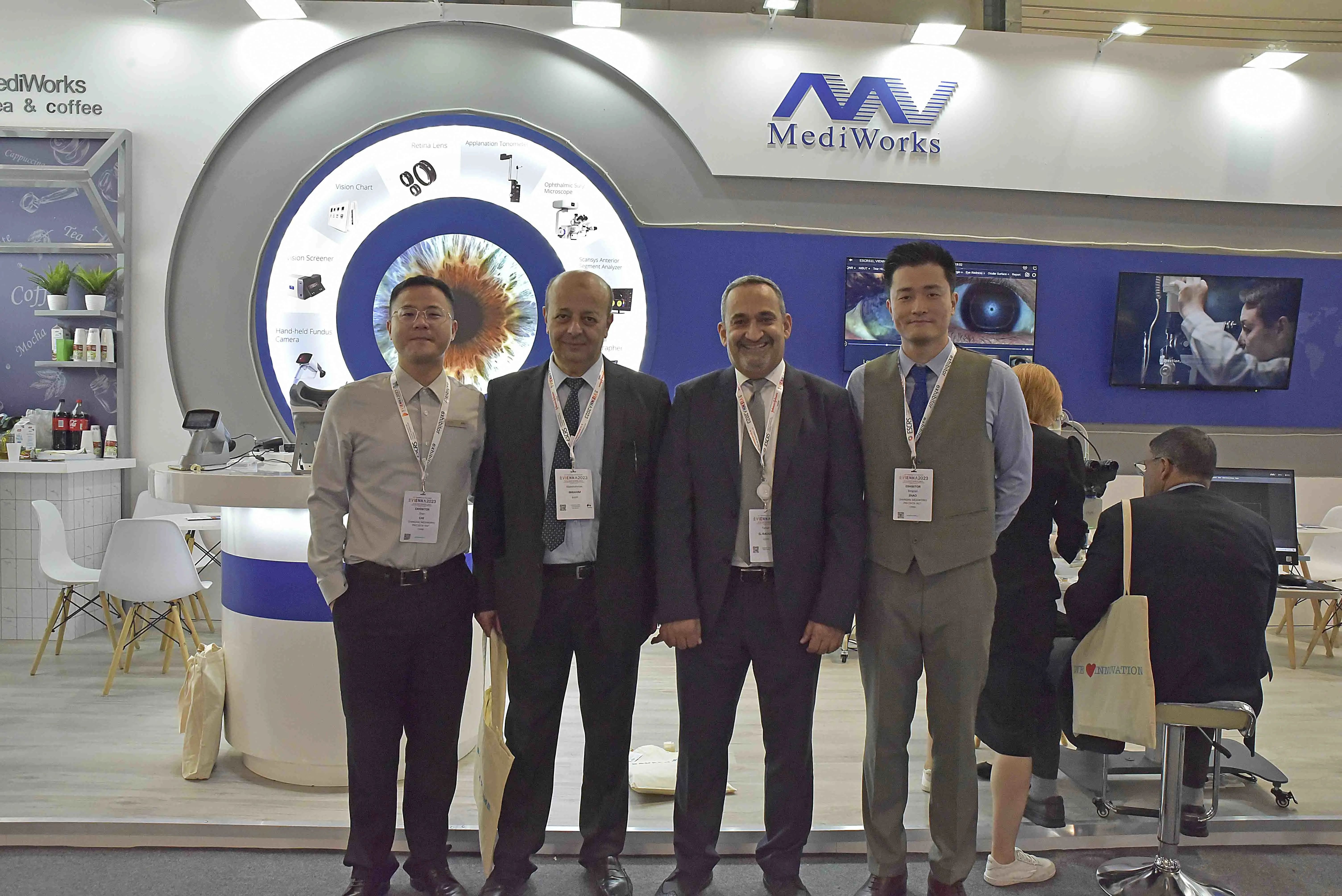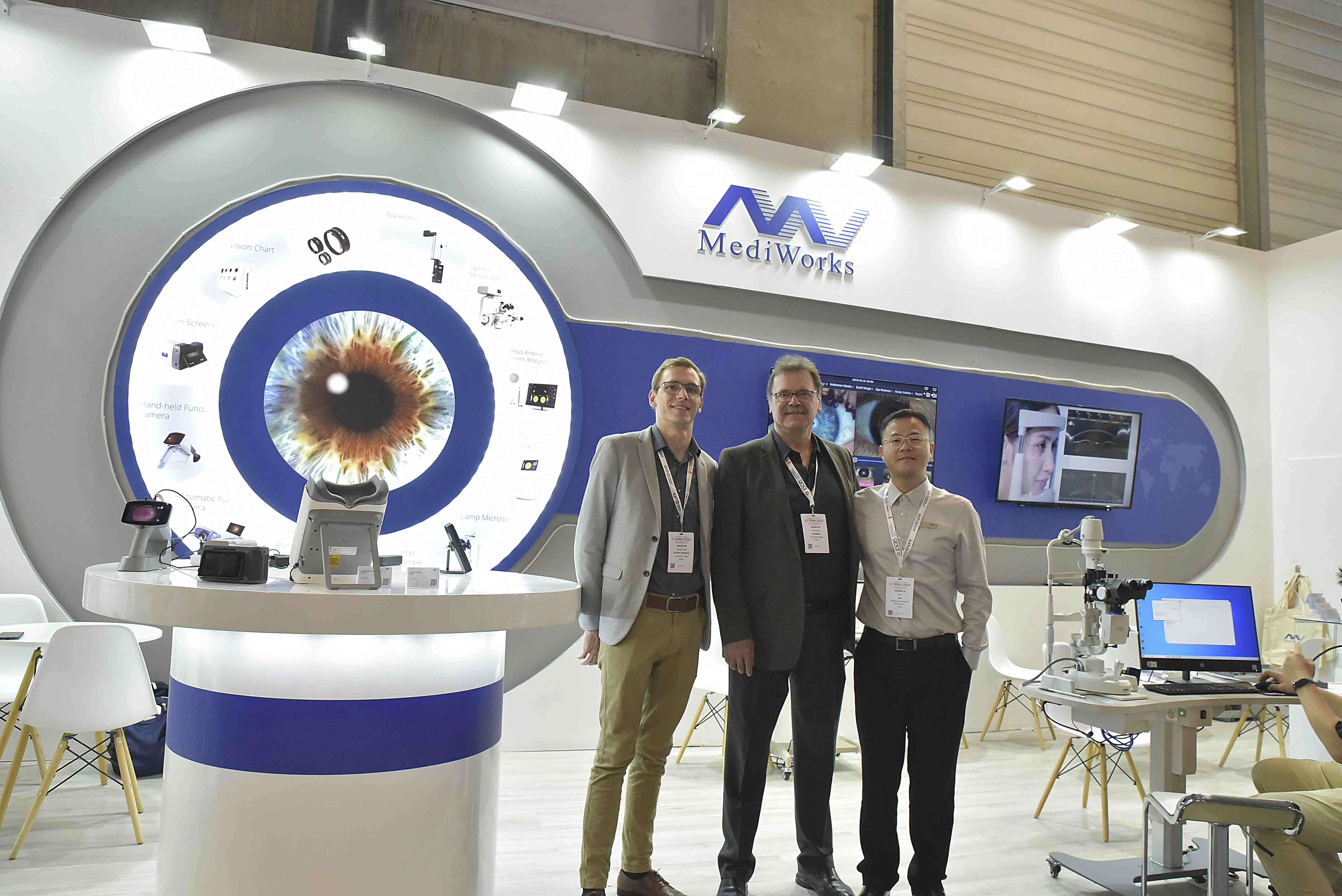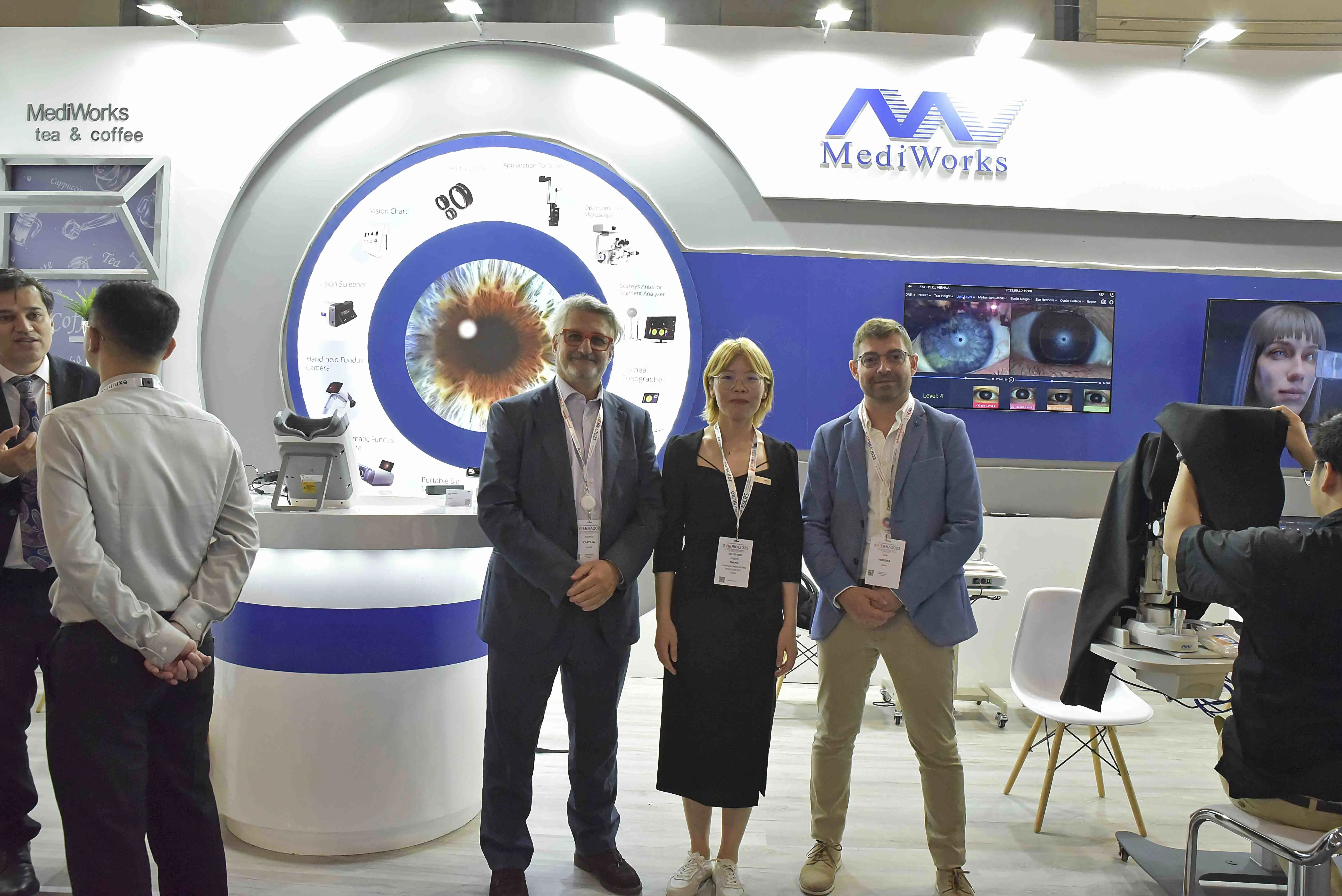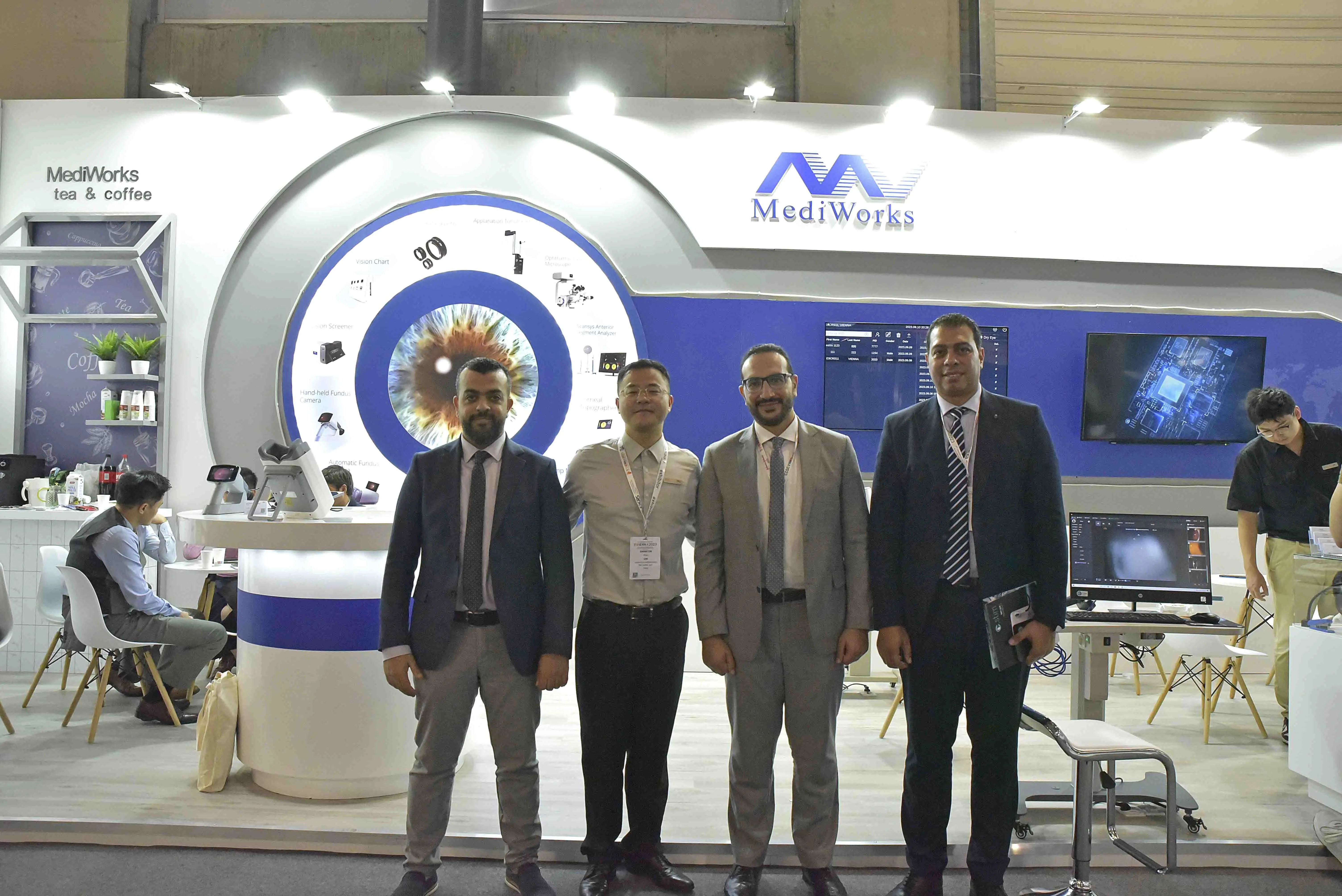 Scansys TA517 Anterior Segment Analyzer Training Session
A great training session was conducted after the ESCRS regarding MediWorks Scansys TA517 Anterior Segment Analyzer.
Mr. Majid Akhzari, Ophthalmic Diagnostics Devices application and Services Engineer at Farabi Hospital prepared a comprehensive
and skillful lecture. MediWorks then issued certificates to attendants who finished the technical training.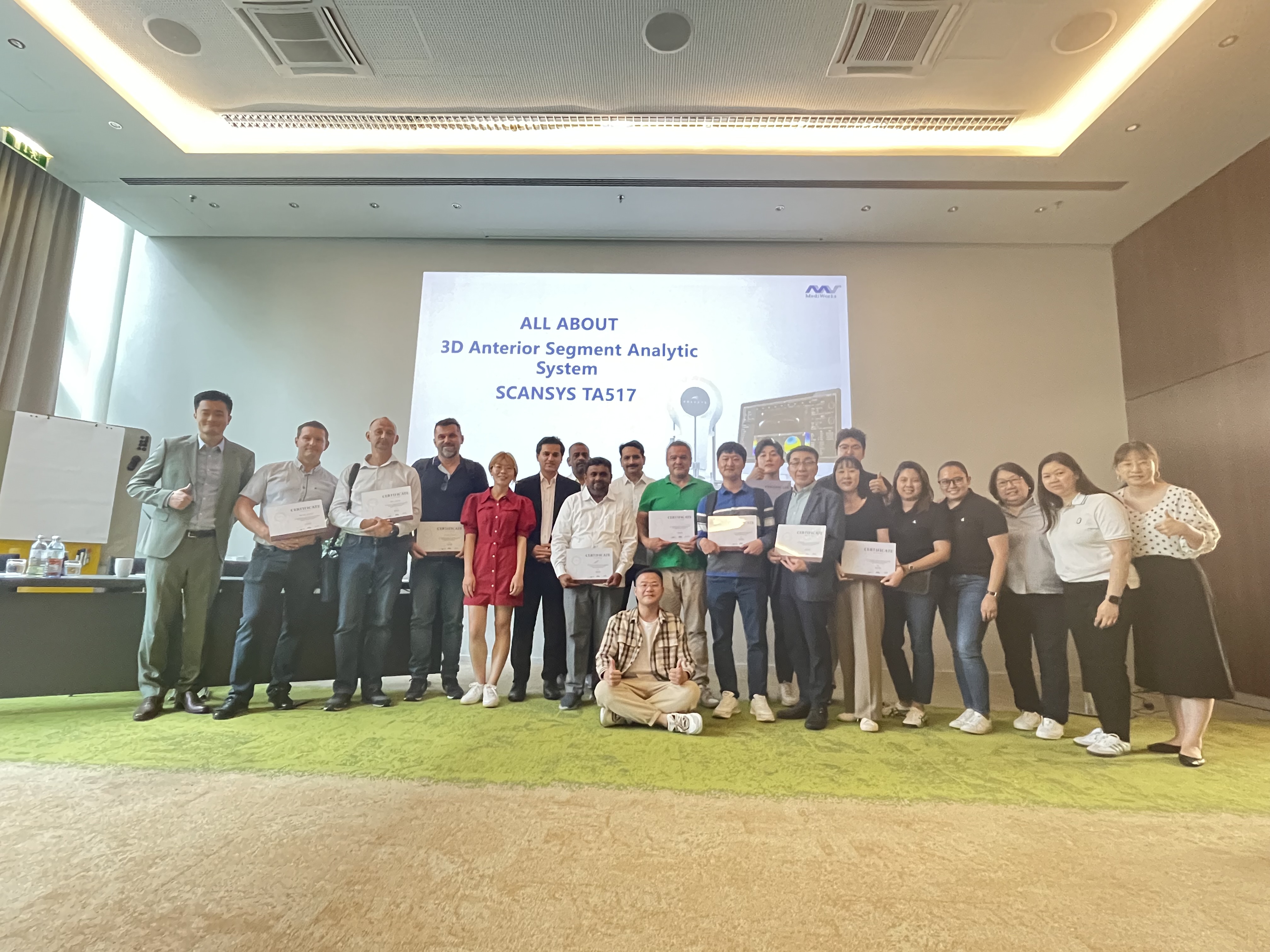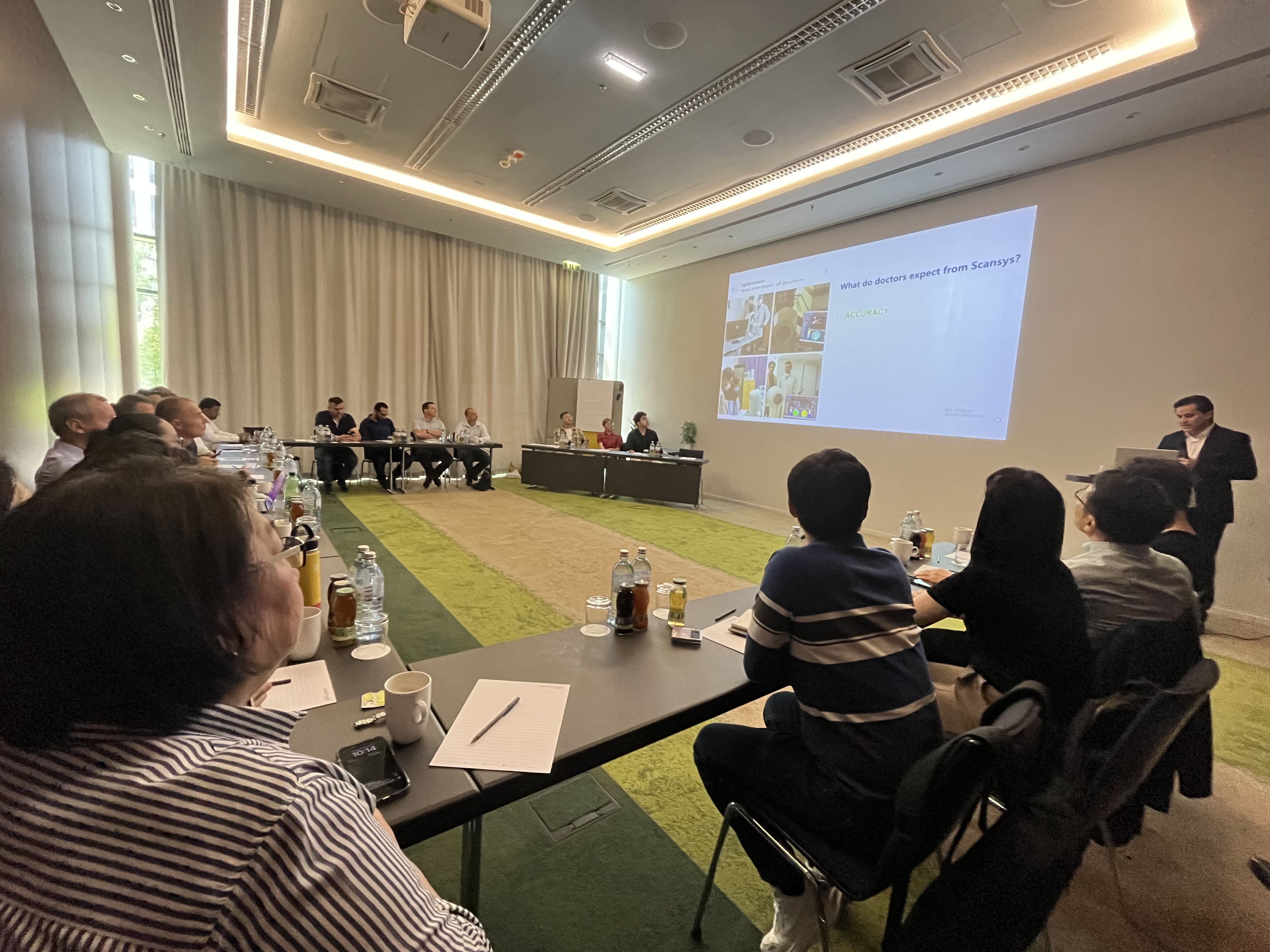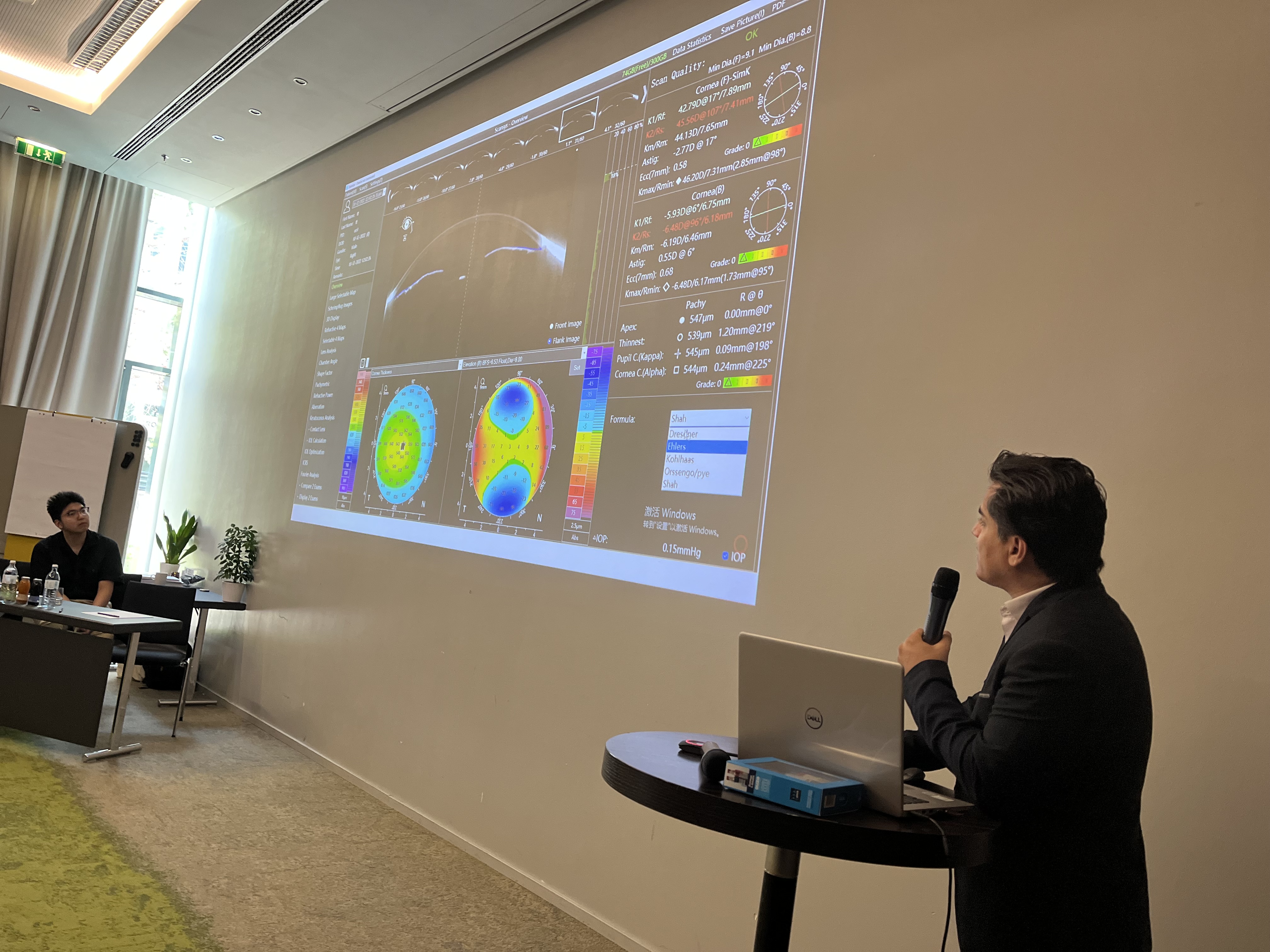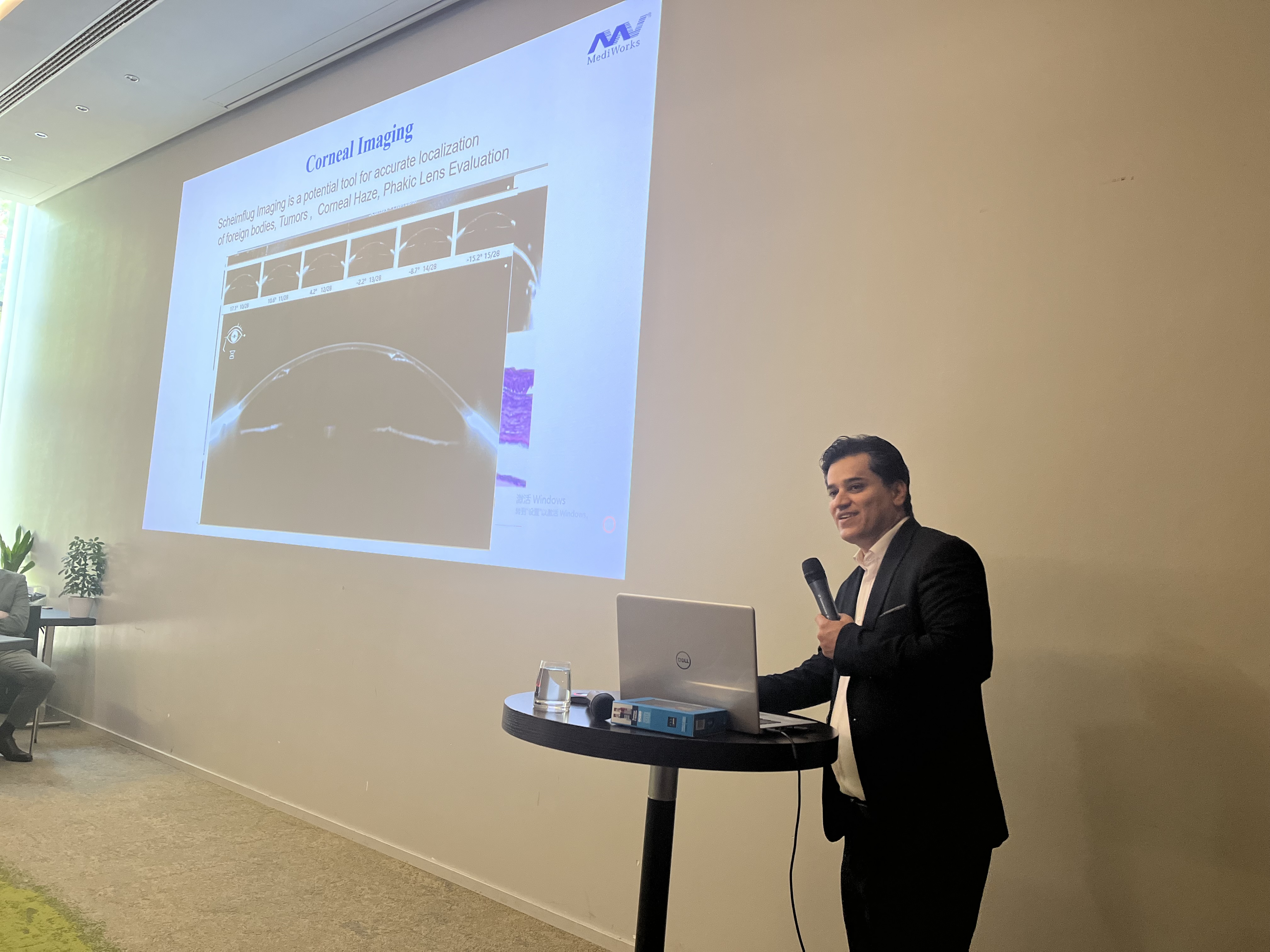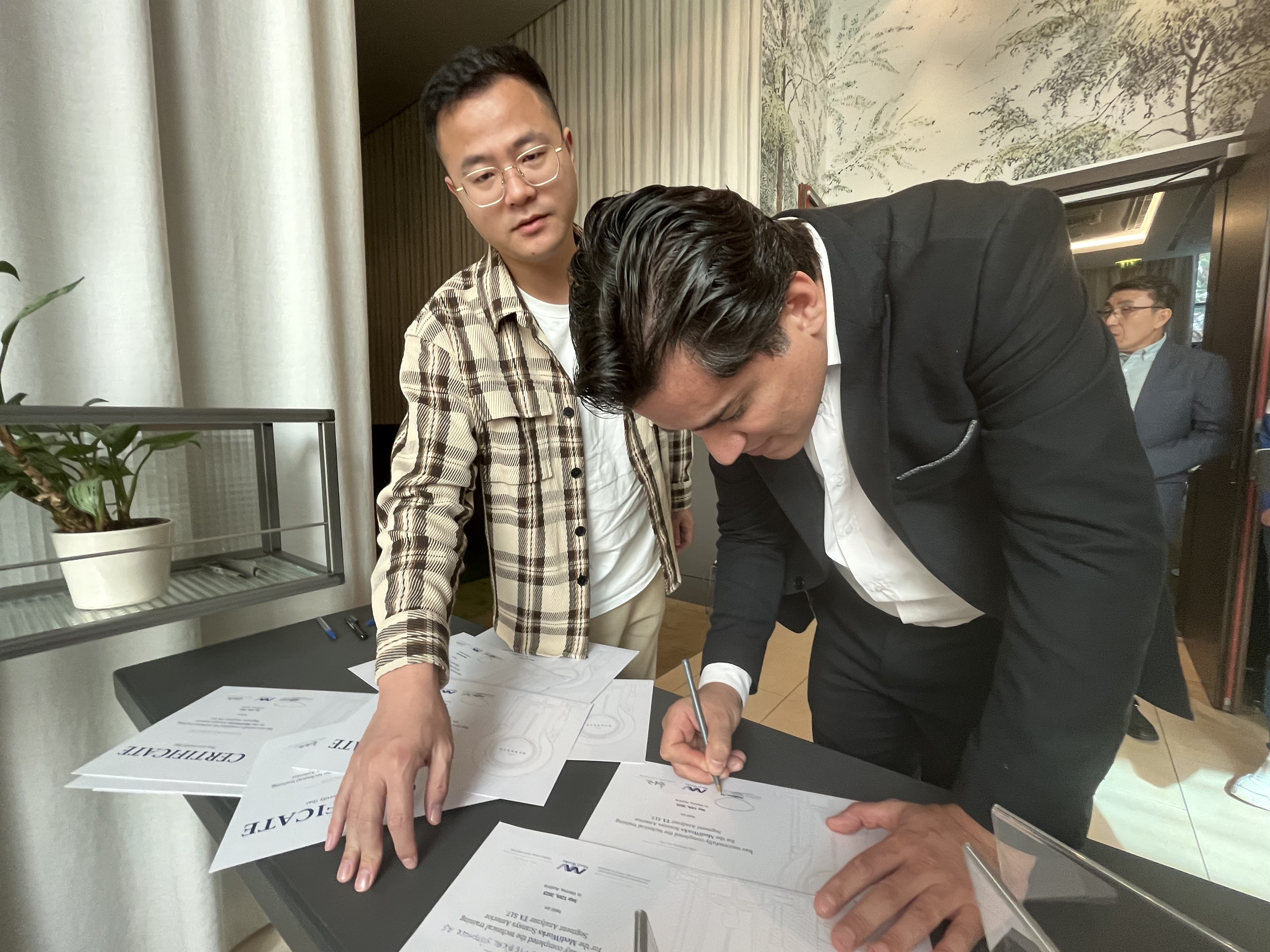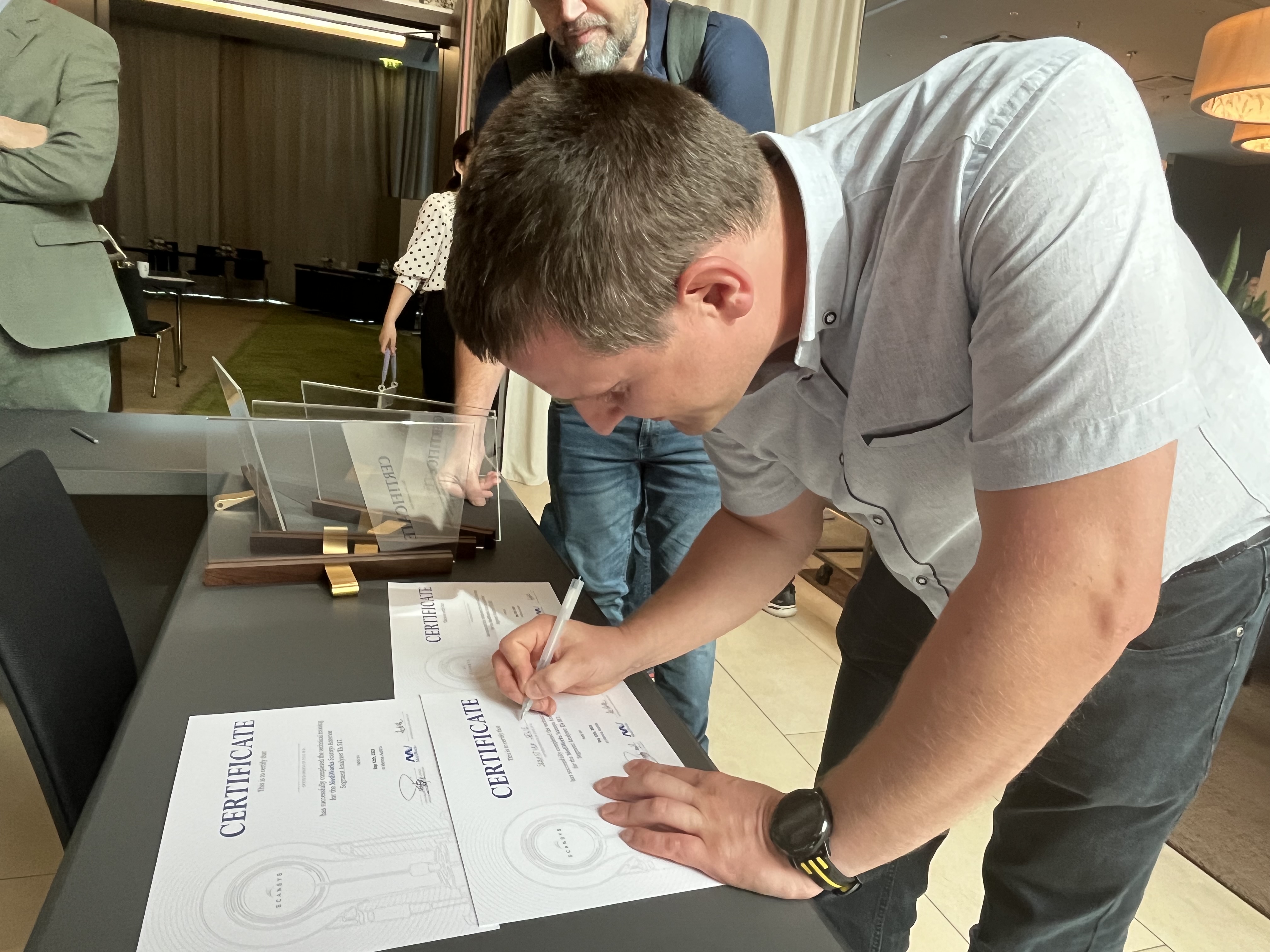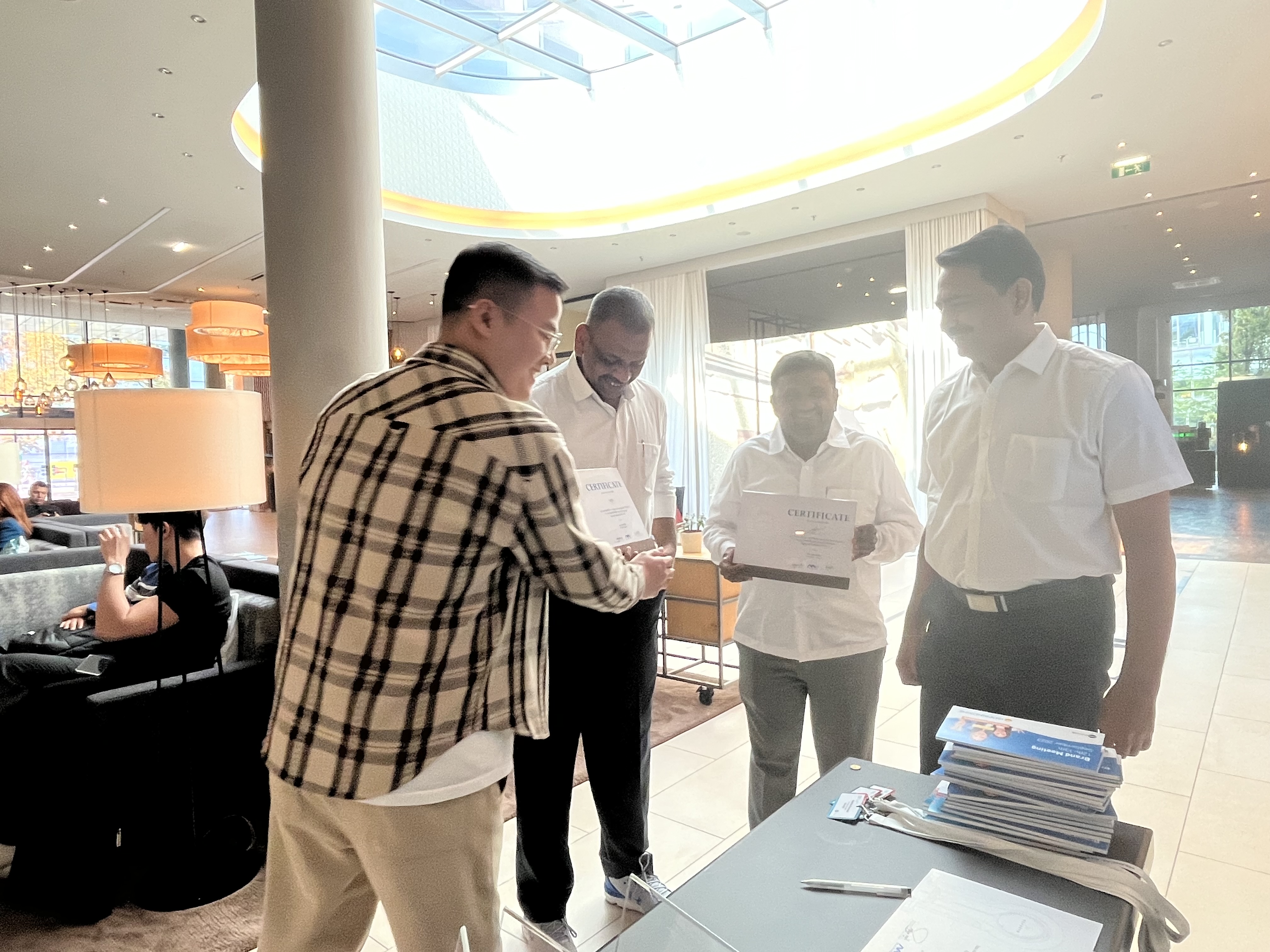 Appreciations to everyone for making this event such a success.
MediWorks looks forward to seeing you at the coming SILMO exhibition!