Mission, Vision, Value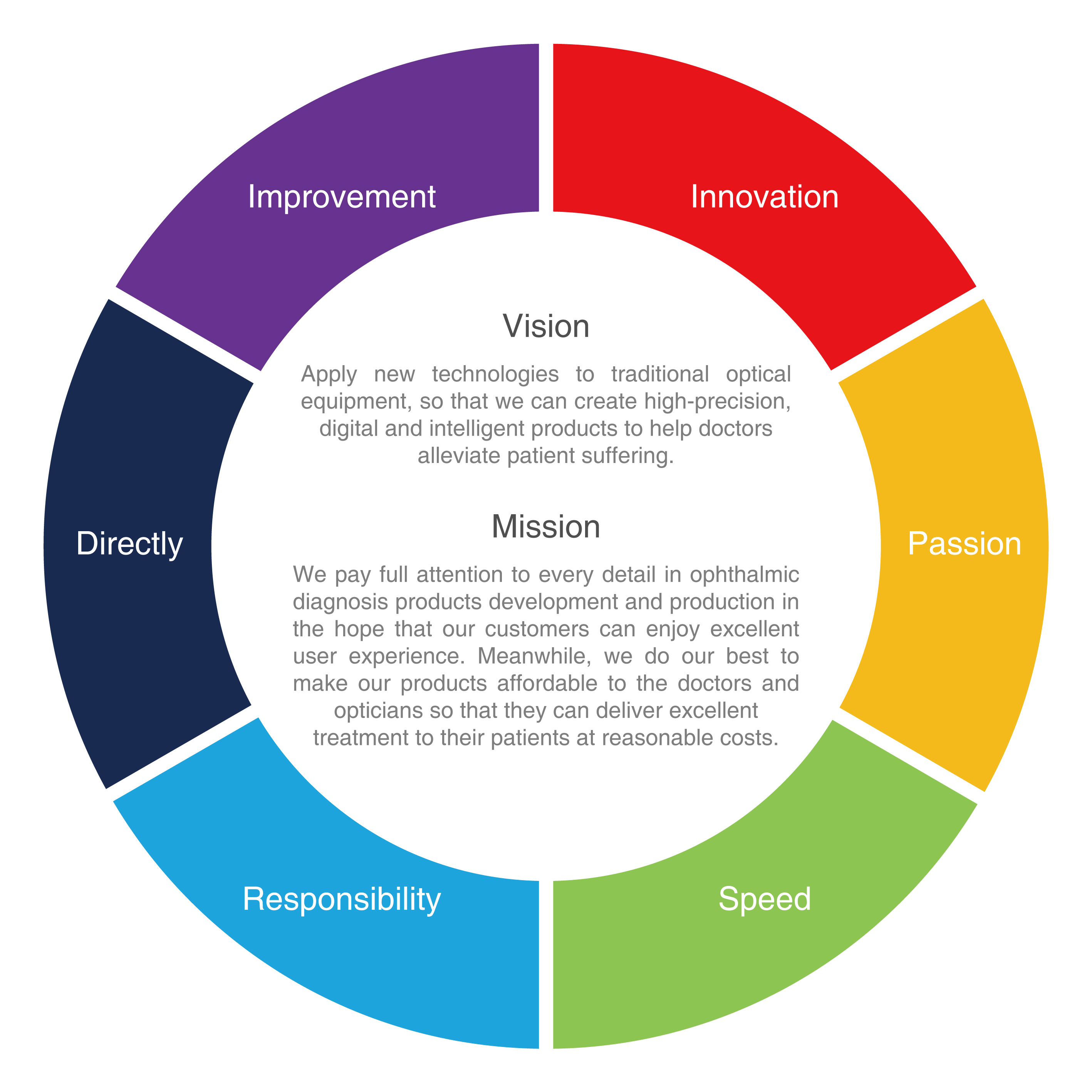 Communication
We encourage our people and customers to communicate and exchange their ideas and feedback freely which will keep us moving forward all the time.
Collaboration
We encourage our people and customers to work collaboratively to create better and better products to help more and more people with eye problems.
Dedication
Everybody in our system is dedicated to their career and job to achieve the shared goal as serving doctors and patients better.
Innovation
Innovation is highly appreciated in all aspects to create new products thus improving people's lives.
Passion
The passion to improve human being's vision wellness drives us to work hard and make continuous efforts in delivering better solution for ophthalmology diagnosis.